Module Dress Sock Technology
The Perfect Dress Sock Has Finally Arrived
Feel Like You're Walking on Clouds
Made with the best cotton in the world, extra-long staple cotton.
You're feet will know what it's like to truly breathe.
Supreme softness with every step from our optimized blend of
premium
natural and synthetic yarns.
We use pure silver in our socks so your feet will feel and smell their freshest.
Finally, a Sock that Keeps Up with You
The only dress sock that can keep up with your active lifestyle.
Engineered with a footbed cushion, arch compression, reinforced toes and heels, you're feet will be totally supported. Period.
Ultra-fine and Smooth On Your Feet
Our propriety yarn technology has created the most refined dress sock.
It also helps our socks feel and look as polished as the day you got them
even after multiple wash cycles.  
We knit our socks using 200 needle high-gauge machines,
giving you the optimal balance of softness with fineness.
Finally, our socks are always thoughtfully designed with minimal loose ends on the inside.
Each pair of Module socks were made with zero compromise.
Our hand-woven toe seams mean that you won't feel chaffing, just pure bliss.
We've also woven in a Y-stitched heel so you're heels will feel right at home.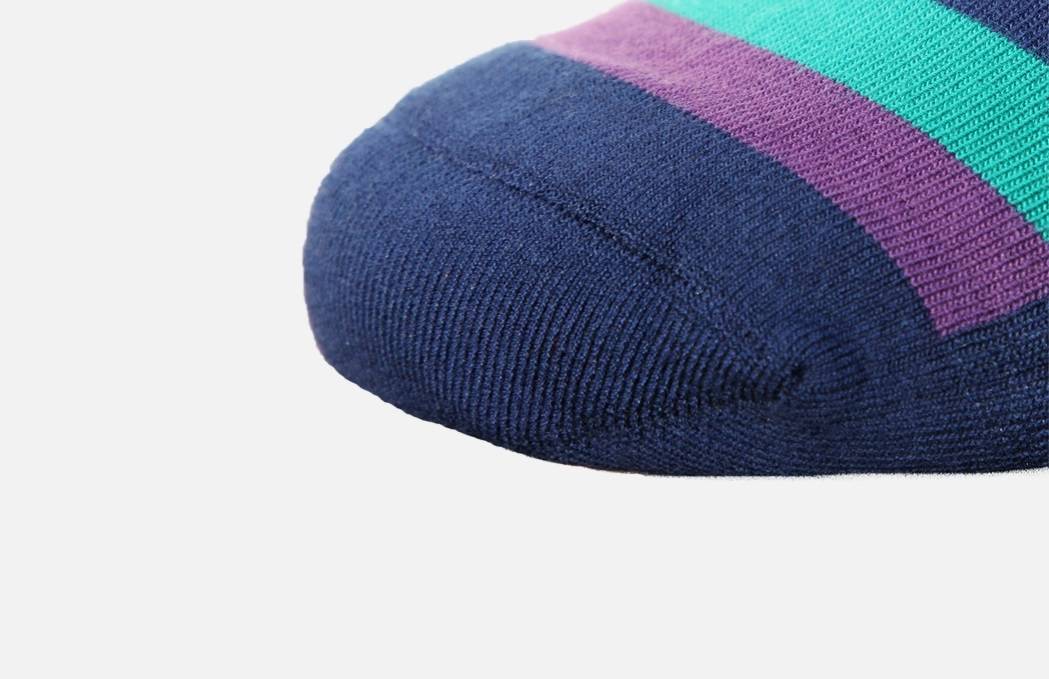 Never Pull Up Your Cuffs Again
Our specially designed cuffs include just the right amount of stretch to keep them on your calves all day.
We use high quality Lycra fabric that minimizes uncomfortable marks on your calves.